Living Legends celebrates multiple award wins
After what has been a trying few years for businesses everywhere, Living Legends is thrilled to be ending 2022 on a high, with the receipt of several awards and recognition from industry peers.
In October, the City of Hume hosted its annual Business Awards night, where Living Legends was named winner of the Visitor Economy – Tourism category, and then awarded the prestigious title of Hume Business of the Year. Tourism is the fourth largest sector of Hume City's economy, with destinations and venues in addition to Living Legends such URBNSURF, Marnong Estate and Arundel to name a few (see lots more at #DiscoverHume). All contribute to making Hume a great place to live, work and visit.
Then, on December 1st at the Victorian Tourism Industry Council (VTIC) Awards Gala, Living Legends won two Bronze awards in the categories of Cultural Tourism and Tourist Attractions. These two awards taken together highlight Living Legends as a Racing Field of Dreams. Our base at Woodlands Historic Homestead and Park is one of the southern Hemisphere's most historic thoroughbred properties and legendary thoroughbreds have been based here since the 1840s. In addition, Annie's scones, the homestead and surrounding heritage gardens and national park all cap off the visitor experience
Living Legends CEO Andrew Clarke feels both proud and humbled by these achievements.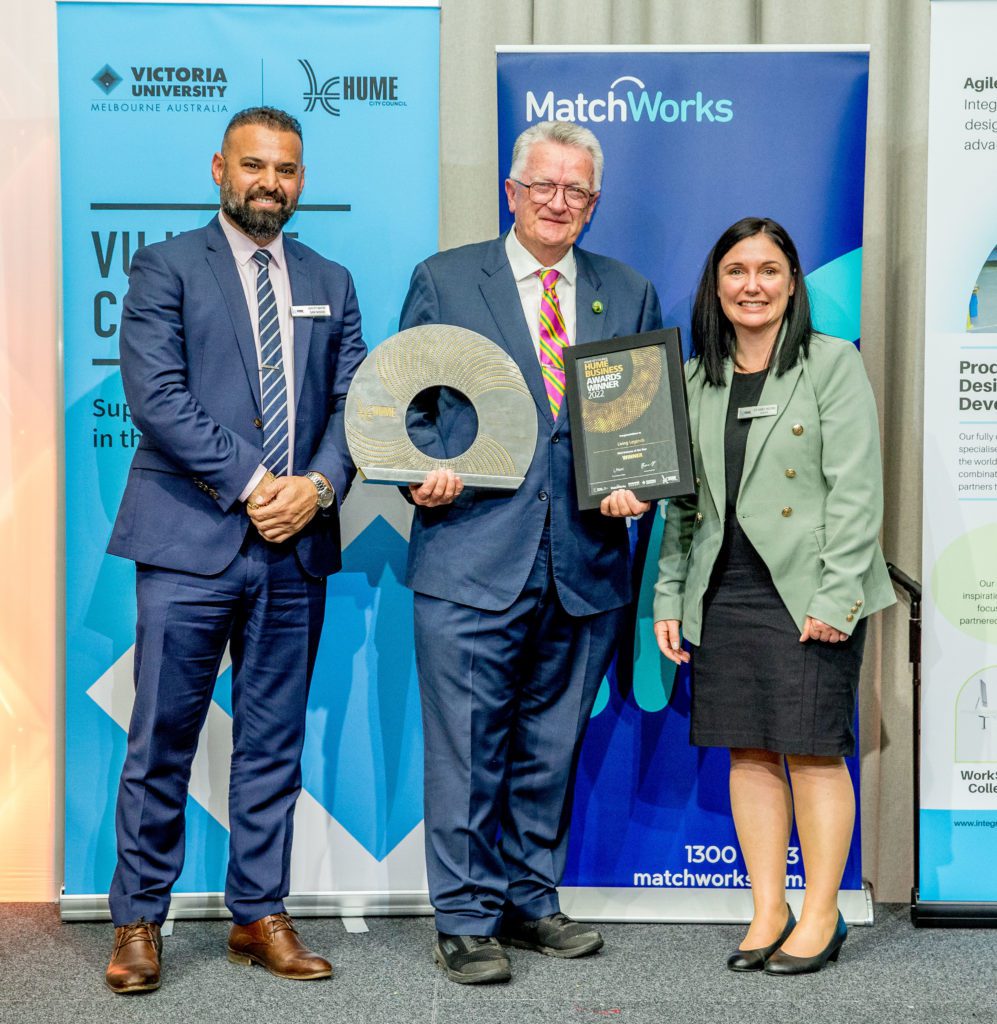 "It is an honour to be holding these awards, especially when we see the calibre of our fellow finalists. To win Business of the Year in Hume is very special and we're grateful to the Hume Council for the award and the ongoing support and promotion they provide the visitor economy and indeed all businesses in the region.
"Our Bronze awards from VTIC are the icing on the cake. To place in the top three tourist attractions in the State across two categories is a momentous achievement. It shows us we're doing something that people love, and it inspires us to keep going and to build our community and Learning with Legends education programs.
"These successes are a credit to our incredible team – their hard work, dedication and passion. It is also a testament to our loyal supporters, sponsors and donors, as our work would not be possible without their ongoing generosity."
Living Legends sends out a special thanks to the sponsors, judges and organisers of both awards events for making these victories possible. Congratulations to all winners and finalists for the City of Hume Business Awards and the VTIC Tourism Awards. We look forward to working with you again in 2023.